Fiber optic test equipment
We make it easy to test, inspect, and certify fiber optics.
Kingfisher's flexible fiber optic testers are used across hyper-scale data centers, enterprise LAN, telecommunications, aerospace, defense and industrial networks. Kingfisher optical test solutions have led in ease of use, flexibility, and test confidence; since 1986.
---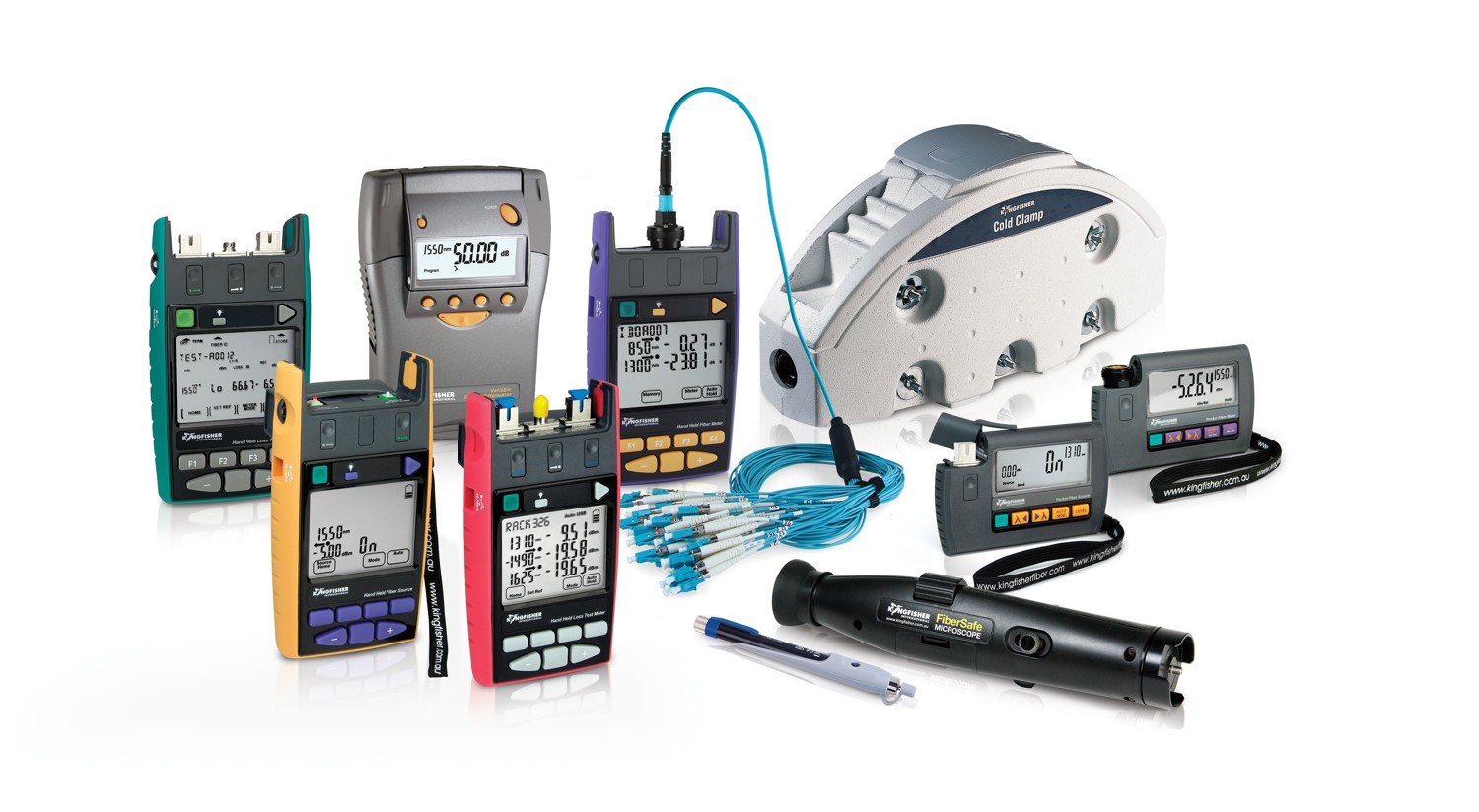 Your Kingfisher tester...
Delivers consistent results in real world testing.
Is designed for your productivity. Reliable, rugged, flexible, and accurate.
Is clear & easy to use, with instructions included.
Produces great, secure excel reports with our free USB-connected software.
Uses standard interchangeable connectors and batteries.
Is designed, manufactured, and calibrated in Australia*.
Is backed by a global network of expert sales, support, service professionals.
Is probably in stock, with fast global shipping.