Quad Two-Way Loss Length Test Set KI27424L-Ge
A Quad Two-Way Optical Loss & Length Test set (OLTS) that makes it a perfect for ultra high fiber count Tier 1 LAN Certification tester for insertion loss & length testing applications on both multimode and single mode fiber at 850 / 1330nm 1310/1550 nm. A pair of these compact SM & MM instruments set new standards of productivity, accuracy and ease of use, at the best OLTS price /performance point.
Each fiber needs just one test hook-up and one key press for a complete bidirectional loss and length test, and the same test method can be used for all fibers in a network, eliminating administration, training and test errors. Testing is accurate and can take only 5 seconds, direct onto a final standards compliant certification report. 
A pair of instruments both display length & bi-directional loss, in real time, with no need to specify master/slave instruments. A single instrument can also be used as a stand-alone light source & power meter, or tone generator / detector. 
25% of the size / weight, 7x the battery life of competitors 
Bidirectional Autotest loss testing on one fiber
Real time Pass / Fail display
Autotest power meter
1 % power accuracy & 31 calibrated λ, ISO 17025 traceable
Full QA & test reports for source stability / λ, & power meter linearity

EF compliant multimode sources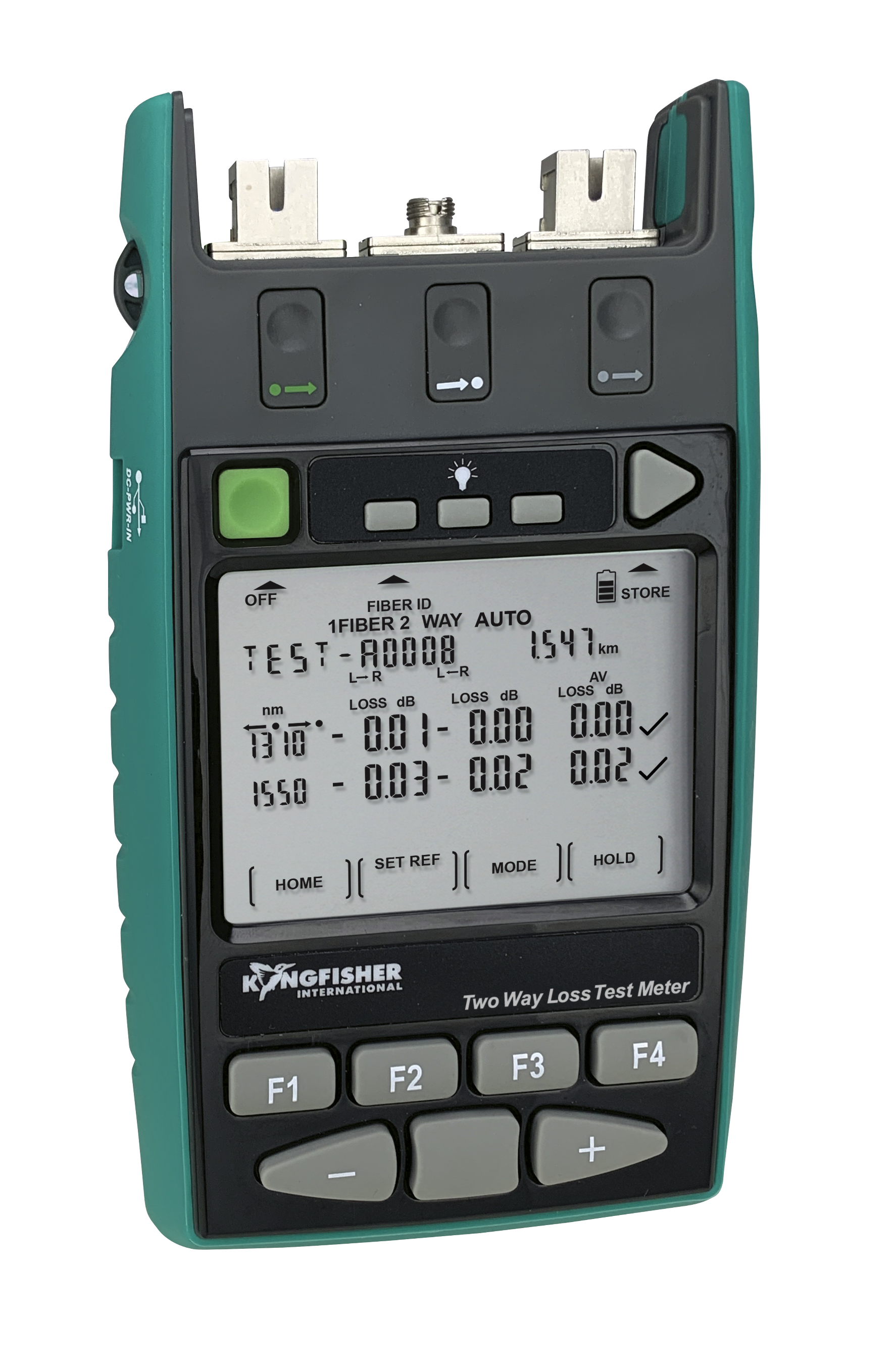 Brochure (PDF)